El Salvador Wants To Open A Bitcoin Embassy In Texas – Find Out Why
Join Our Telegram channel to stay up to date on breaking news coverage
Milena Mayorga, El Salvador's ambassador to the United States, has said that the country plans to open a "Bitcoin embassy" in Texas. The comments came in a Wednesday Twitter post where Mayorga disclosed her meeting with Texas Deputy Secretary of State Joe Esparza to discuss the idea.
El estado de Texas, nuestro nuevo aliado.

En mi encuentro con el Secretario Adjunto del Gobierno de Texas, Joe Esparza @TXsecofstate, abordamos la apertura de la segunda Embajada #Bitcoin y de ampliar los proyectos de intercambios comerciales y económicos. 🇺🇸🤝🇸🇻 pic.twitter.com/NcmOjeadl6

— Milena Mayorga (@MilenaMayorga) February 14, 2023
Though he did not elaborate during his time speaking to a news site, Esparza confirmed his meeting with El Salvador's ambassador to the U.S., saying that they met "to discuss opportunities for cultural and commercial exchanges," Decrypt reports.
El Salvador, A Champion For Crypto Adoption
Besides educating the public about the flagship cryptocurrency, Bitcoin (BTC), it remains unclear exactly what the embassy's main role will be, but the move bolsters El Salvador's commitment to spreading crypto adoption.
In its campaign for wide Bitcoin adoption, this is not the first establishment El Salvador would be opening in a foreign country. In 2022, the country set up a "Bitcoin office" in Lugano, Switzerland, as part of a mission to spread cryptocurrency adoption in Europe. Notably, the country also signed a Memorandum of Understanding (MoU) on economic cooperation with the Swiss city.
At the time, the countries announced that on its part, the Swiss project with El Salvador is inclined towards supporting "initiatives to drive the adoption of bitcoin and other cryptocurrencies in their respective regions" and "promote the exchange of students and talents between El Salvador and Lugano."
The country also doubled down on its bet on crypto despite last year's bear market, working on a Digital Asset Issuance Law in 2022. From the reports, the law would be an enabler for operations with any crypto asset.
A document available on the government's official website under the National Assembly of El Salvador docket, the law would regulate the transfer operations of any digital asset with the goal of promoting "the efficient development of the digital asset market and protect the interests of acquirers."
The originality or trinket of the law is its unique ability to distinguish cryptocurrency assets from every other asset and financial product. In so doing, the law created a custom-made regulatory framework for El Salvadorians, leaving no room for doubt. Notably, "for a digital asset to fall under this categorization, it must use a distributed ledger or a similar technology." It is also worth mentioning that the blockchain remains the most popular distributed ledger technology thus far, arguably.
In its framework, the law excludes transactions with central bank digital currencies (CBDCs) because they are fiat currencies regulated based on individual countries' financial guidelines. The law also leaves out assets not eligible for trading or exchange, those with limited transactions like securities, and sovereign assets regulated by international laws.
Ana Ojeda, a crypto lawyer, highlighted some of the most interesting statutes of that law in a Twitter thread, citing the creation of a registry of digital providers, legalization of cryptos, inclusion of a legal definition of stablecoins and tokens, regulation of public offerings of digital assets, and tax exemption in some cases.
Like any other law, this one too was criticized, with the likes of Salvadoran hacktivist Mario Gomez, known for his strong stance against President Bukele's Bitcoin law, saying :
The new law was created as a way to benefit troubled foreign companies, seeking to increase the attractiveness of El Salvador as a haven for the crypto industry.
#ElSalvador hablemos de la ley de "Ley de Emisión de Activos digitales" o la ley del Cripto-paraiso salvadoreño.https://t.co/MV9BJz2ASI

— 🔥 🌷 ☠️ Mario Gómez :: γ ☠️ 🌷 🔥 (@mxgxw_gamma) November 22, 2022
El Salvador Becomes The First Country To Embrace Bitcoin As Legal Tender
El Salvador was the first country to embrace Bitcoin as a legal tender in 2021, with its President Nayib Bukele announcing the idea in June during the Bitcoin 2021 conference in Miami, U.S. Since then, El Salvador's law has been the subject of numerous criticisms with the likes of the World Bank and the International Monetary Fund (IMF) saying it was a premature move as not that many El Salvadorians use cryptocurrencies for everyday use.
Based on Bukele's Twitter announcements, El Salvador has also purchased different cryptocurrencies, with Bitcoin being an obvious choice, despite the administration not being very forthcoming about the exact details.
Nevertheless, even in the face of criticism from activists and human rights groups about his stern measures against famed street gangs, President Nayib Bukele is a very popular figure among his countrymen.
More News:
Meta Masters Guild – Play and Earn Crypto
Innovative P2E NFT Games Library Launching in 2023
Free to Play – No Barrier to Entry
Putting the Fun Back Into Blockchain Games
Rewards, Staking, In-Game NFTs
Real-World Community of Gamers & Traders
Round One of Token Sale Live Now – memag.io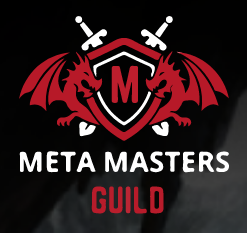 Join Our Telegram channel to stay up to date on breaking news coverage