BTC Price Rises as It Reclaims the $22.7K High
Join Our Telegram channel to stay up to date on breaking news coverage
Bitcoin Maintains Its Upward Trend as It Reclaims the $22.7K High – January 21, 2022
The largest cryptocurrency asset has now resumed the second stage of its upward momentum as it reclaims the $22.7K high. On January 20, the price of BTC/USD recovered after breaking through the resistance level of 21,500. Bitcoin price increased to a peak of $23,353 before declining. It has broken through the $22, 794 resistance level. It is currently trading at $22,788 as of press time.
Bitcoin Price Statistics Data:•Bitcoin price now – $22,788.98•Bitcoin market cap – $439,223,788,429•Bitcoin circulating supply – 19,268,850 BTC•Bitcoin total supply – $478,666,875,369•Bitcoin Coinmarketcap ranking – # 1
Resistance Levels: $50,000, $55, 000, $60,000 Support Levels: $25,000, $20,000, $15,000
The price of Bitcoin (BTC) has risen to the $23,000 resistance zone as it has maintained its upward trend. The BTC price then fell to its previous low on September 13, 2022. Since the start of the bearish trend, the historical price level of $22,794 has not been tested or broken. The bullish momentum is currently being attempted to be maintained by buyers above the current price level. At the most recent high, there was a strong rejection. Bitcoin has entered the overbought zone far and wide as a result of the recent price recovery. The overbought state of the asset has been overcome by Bitcoin thanks to the market's strong trend. In a similar vein, buyers will need to push and maintain the price above $22,794 to indicate the start of the uptrend once more. After that, the BTC/USD pair might begin its ascent toward $25,212.
Tucker Carlson Proposes a Wild Theory to Explain the Rise in Bitcoin Prices: 'Maximum Tin Foil.'
Crypto Twitter users immediately made fun of Tucker Carlson for making claims without any backing. Controversial an intriguing conspiracy theory advanced by Fox News host Tucker Carlson attempts to link Canadian and American airline delays to a rise in Bitcoin prices. In his theory, the US government may have purchased a significant amount of Bitcoin to pay the ransom for the computer outage that resulted in thousands of flights being grounded on January 11. He did not, however, offer any supporting data for his assertions. The U.S. government already has a significant amount of confiscated Bitcoin, the government would purchase it over-the-counter if it did, and because Bitcoin is traceable and transparent, large ransoms are more likely to be paid in Monero, according to other arguments made against the theory on Crypto Twitter.
Despite this, the price of BTC is currently consolidating above the current support as it reclaims the $22.7K high. The historical price level for September 13 is $22,700. Buyers were unable to maintain the bullish momentum above the recent high from September 13 through November 2022. In a bear market, sellers are better off. The price of Bitcoin is rising right now as buyers try to retake these levels.
While this was going on, the price of BTC continued to rise, reaching a high of $23,353. In a similar vein, other cryptocurrencies have continued to rebound. The MEMEG coin is useful for traders because it offers high rates of return on investment. The Play-to-Earn guild with the fastest growth this year is Meta Masters Guild (MEMAG). It is likely to outperform all other Web3 mobile gaming guilds. It is feasible to create intriguing and entertaining video games that utilize NFTs. Members of the community are rewarded for their investments and speculation there. The MEMAG presale is ongoing and close to $ 1 million has been raised so far.
Related
• Meta Masters Guild – The Fastest Growing Play-to-Earn Guild of 2023• How to buy MEMAG
Meta Masters Guild – Play and Earn Crypto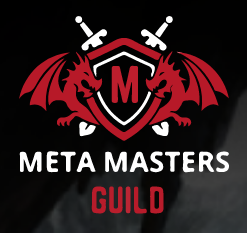 Innovative P2E NFT Games Library Launching in 2023
Free to Play – No Barrier to Entry
Putting the Fun Back Into Blockchain Games
Rewards, Staking, In-Game NFTs
Real-World Community of Gamers & Traders
Round One of Token Sale Live Now – memag.io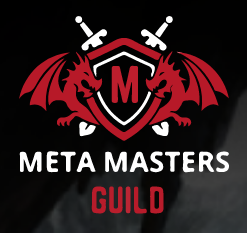 Join Our Telegram channel to stay up to date on breaking news coverage